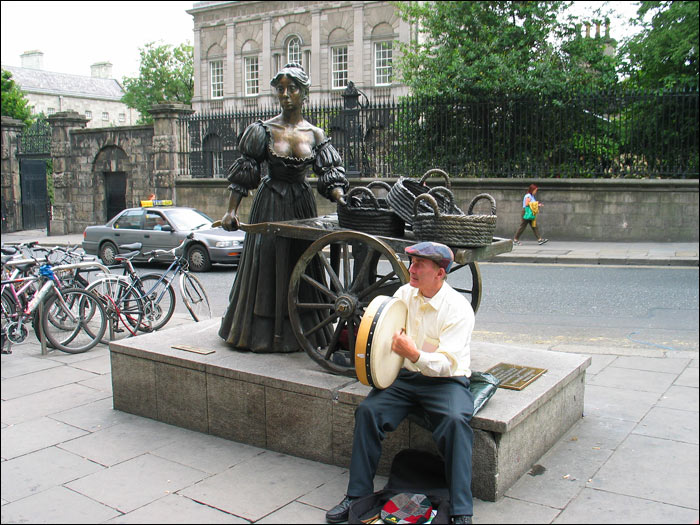 Look to the photo on the right and many of you will instantly cringe. A diminutive figure on the Dublin street scene, the plastic Paddy who spends his day sitting on the plinth of the Mally Malone statue pretending to play the bodhran while a wrecked transister blasts out a concoction of Irish noises more than anything to sum up the tourist season once it hits Dublin every summer.
Today he didn't have the dancing line of lebrachauns that respond to vibrations with him, instead he was
just
surrounded by about forty bibbed Spanish students who delighted as their group leader was mauled by this tragic case in a duet of "Molly Malone" complete with a broken English chorus from the kids. Given the ratio of extreme nationalists and barstool republicans to square foot in Dublin, isn't it a wonder that this man hasn't yet being found bludgeoned dead with his head peeping through the fake goat skin on his Bodhran? Judging by his reddened facial features, some of those Carrolls gift shop fans are giving him something at least for his whisky.