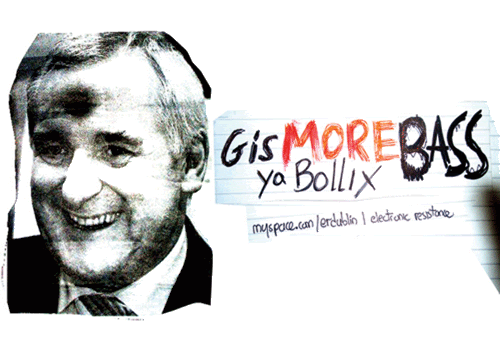 When passing through Chile I stayed with some members of the
Agrupación de Pobladoras y Pobladores Sin Techo (APST)

.
That mouthful basically translates into the organisation of those without roofs.
There's no real corresponding word for
popladores
in English, it's essentially a term for those dwelling in the popular communites, that is where most people live and of course in societies with sharp economic contrasts this is term is conflated with a lower economic status.
Those I met from the organisation were active in the historically fascinating district of
Nueva Habanna -
an area of land occupied by the revolutionary left wing movement
MIR
under the space afforded by the Allende regime in order to build housing for overcrowded workers. In a documentary we watched on the movement you got a real glimpse of the optimism of the period prior to the Pinochet coup and the magnificent effort that a whole newly formed community invested in an effort to build a school, playground resources and housing for about forty families on what was once an idle farm.
When the dictatorship came to power, the area was placed under military occupation and practically all of the activists whose determination and effort alongside their communities had birthed what the state had failed to provide "housing with dignity" were rounded up and executed. The name of the area was changed to New Morning to negate the communites postive nod towards Cuba.
The city of Santiago eventually grew up and crept around the site where the housing movement made its stake for land, and its now an island in
La Florida
one of the main barios in Santiago. Walking through it you can see the playground and school (ironically now used by a church group) built by the movement.
Locals can point out to you how the Pinochet regime broke the solidarity conciousness of the community by offering those with money the ability to buy out the collectively built high standard houses and forcing the rest into shabbily constructed council house equivalents.
Those active in the APST in the area are attempting to pick up where this movement left off and reigniting the communities memory of its own bith. They did this recently with a
mural
(
1
) commemorating those who struggled to bring it in to being 36 years ago. More importantly they do it through organising and struggling for housing to over come the crisis of the
allegados,
people living with AN over crowding of large families cramped into unsuitable housing.
The gig on the tenth is an effort to raise money for this movement. To place it all in a historical context, there'll be a film screening of the classic account of the Pinochet coup the
"Battle of Chile" @ 7pm
and a brief intro to the APST by somebody previusly involved with them.This is one of two Chilean Solidarity Nights taking place in March. Details of the hip hop, beats and punk meltdown that is the second one can be found
here
.
You can check out
Lakker
on Myspaz, they can range from quite sublime electronica to ragga jungle and heavy rave sound system action accompanied by two full on spring loaded nodding heads, them be the boys in Lakker.
Meanwhile PCP, who is one half of Homo Ludo regularly has a radio show over on Radio Na Life (as does Krossie) where you can tune in for a taste of his interests. Homo Ludo played at a recent Drumcorps gig in Kennedys. Quite the sight. Full on two man, deck versus guitar action with PCP marauding all over his records isolating beats from everything from Irish hip hop acts like Scary Eire to breaks from Aaron Spectrea and Shitmat's gabber kicks while a guitarist chugs alongside it. Pure jump up friend of the dancefloor stuff.
KALPOL regularly plays at
Kaboogie gigs
and delivers a really nice fluid mix of breakcore and glitchy electronica, there was a mix from a recent gig in the Cavern supporting Murderbot floating about online somewhere but its vanished for the moment. Krossie, that old don of fundraisers also has a Radio Na Life show where you can vet his interests for you and your friends . Usually you can expect a mix of hip hop, bhangra, the pop ass menage a trois of Brazilian baile funk and wonky bass lines from dubstep and krunk.
Me in my uber guise as a train crashing mixer, promises a display of similar heaving bass lines and spliced in surprises. It's also pretty nice to have scored a VJ for the night called Kavi who is from the Oger crew, she's been pretty much working on a set fresh of loops for the night, and of the tiny, TINY pieces I've seen of her work they promise to be great. Maybe next time we'll keep it simple and do an auld table quiz for you, while someone plays some jingles on a Casio..
MARCH 10TH SEOMRA SPRAOI NUMBER 6, LOWER ORMOND QUAY, RUB-A-DUB-DUBLIN €5

Organised by Electronic Resistance | With the kind assistance of Seomra Spraoi


Labels: Music, Politics, South America