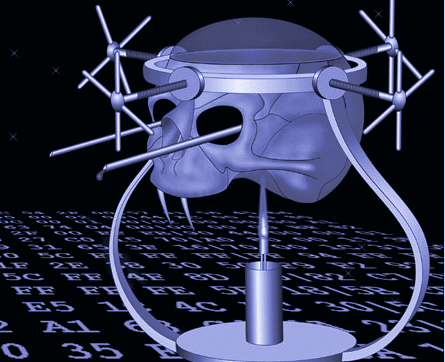 Ok - so it must be the post Xmas come down or that mid winter hibernation? Whatever it is I've found myself at that time of year where a certain childhood fascination with videogames comes lurking up behind me, slaps a bag over my head and blinds me to any other ambition than laziness. Something more prompted it this year, the documentation of a relatively new expression of exploitation on the net - the bizarre phenomena of video game sweatshops in China, where apparently
100, 000 are employed in the farming of accounts
in games such as Everquest, Anarchy Online and Worlds of Warcraft.
This is a practice, where free accounts are set up and the players up their skill levels in Massive Multiplayer Online Role Playing Games (MMORPG), farming by making virtual currency by repeatedly hunting in-game bots that deliver up goods, just as mario would bounce off the head of a
Goomba
to offer up coins, these farmers have forced developers behind games like Anarchy Online to
reduce the free availability of such currency
, known as ingots, which are
traded online
.


There have been even been cases of
online muggings
and a key
give away sign
of farmers are repeative action and characters remaining online beyond what is humanely possible. Momentarily these MMORPG's fascinated me, coming from a childhood where I was captivated like many others by games such as
Zelda
and Metroid.
A bespectacled mate, with the sort of look in his eys and a rural back ground that betrayed a histroy of table top Dungeons and Dragon style gaming familiarized me with some of the more common online games recently, and I was hooked on a journalistic idea to go into one of these games as a character and conduct interviews with some of the other participants about just what exactly it is that they got from these excursions in virtual reality.
I was familiar with the concept, and some of the history of them. Everquest is the central one, of these games, with world of war craft coming up second as a heavily subscription based one an requiring excessive patch updates.

Surely all I wanted was an instant fix of this parallel world. So the first game I played was Everquest. I was expecting a world more akin to some Daylightz, some cybertastic future shock, but what awaited me was something like a world your local friendly Norwegian death metal fraternity would be more familiar with.
With Wikipedia book marked it was off to enter the game and interact with the gamers, and this was a wholly different experience to the anonymity of the shoot em ups. Runescape - was a Zelda like friend manga based game, but then along game the horrific violence of Project Entropia and a much cooler name and a sci-fi grounding. After traveling through a tutorial island I was on to the mine and smeltering copper in order to arm myself with a dagger. The first thing you encounter is a virtual financial advisor in the game. It trains you how to eat, kill, save and invest in that order, then there was demand for religious reflection by visiting temples in the game to recharge regularly. The sites hosting the game worlds varied from 700 to 1200 users on line each time, with 10 dedicated UK servers.


Millions of people play these games daily, engaging in routine plots and repeatative actions to up their ranks within the game. There is even now an
online gamers anonymous
which is a "
is a fellowship of people sharing their experience, strengths and hope to help each other recover and heal from the problems caused by compulsive game playing." An

academic

paper has been written on the topic.

What fasicinated me more than anything was the Synchronicity between the virtual and real economies in these games. In Project Entropia, an in game apartment complex recently traded for 100, 000 dollars. Meanwhile, those availing of free accounts in order to play the game are forced to wear an identifiable orange suit to differentiate themselves from subscribers. Money can be made by begging, robbing or by being hired out by those turning their real dosh in to virtual cash in the game. How fucked up - these games have a real class expression inside them?

I couldn't abide by the sheer routine nature of having to carry out so many pointless tasks to work my way into anything resembling an interest in playing these, so my journalistic inquiry never got further than this. Nick Dwyer-Whitford, author of Cyber Marx
has an article over

here on the origins of the video-gaming industry. Like most of this autonomist stuff, its well worth a read.